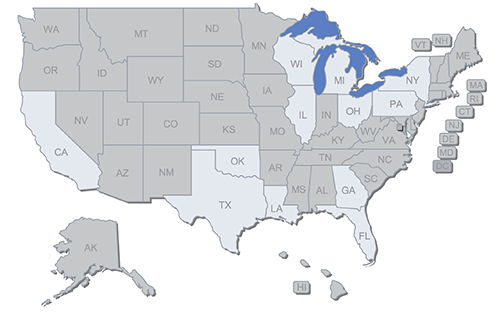 Car Insurance Local is a comprehensive car insurance guide that provides local auto insurance resources for areas throughout the United States.
Car insurance with a clear, local focus
Our in-depth car insurance guides give you local auto insurance information that is both relevant and useful to help eliminate any confusion and point you in the right direction.
Each state in the U.S. mandates auto insurance at some level, but the specifics of this compulsory coverage vary from state to state. This is where our local guides come in particularly handy.
Not only do we provide a wealth of state-specific information on Car Insurance Local, but we even go a level deeper to provide a wide range of city-level information, too - as much as possible.
We bring a local angle to the entire car insurance process that can help you to be more informed about the laws and requirements of your area. With this knowledge in hand, you will then be prepared to make wise choices when it comes to insuring your vehicles.
Knowing the car insurance laws and requirements of your local area and understanding what options you may have can go a long way when looking for a reliable car insurance provider and an affordable policy.
Please contact us with any questions, comments or suggestions. We value your feedback.